In the middle of the 19th century, military exercises were held in this area, which belonged to the medieval "Goudis" family, and it was also used as a shooting range for the Athens Guard. The first military facilities (three large warehouses and four stables) date back to the end of the 19th century. In the interwar era, the building of the military ovens was built, which is preserved to this day and has been classified as a preserved building. Between 1950 and 1973 it housed the horses of the royal guard of the time, the Army Tank Training Center (KETTH), the Equestrian Training Center, etc. From 1993, the construction of the Grove and the utilization of the areacommenced. It has been designed as a multifunctional green area for recreational events and cultural activities for the entertainment of the Athenian people and visitors to the city. There is also a museum section displaying various weapon systems, military vehicles and aircrafts.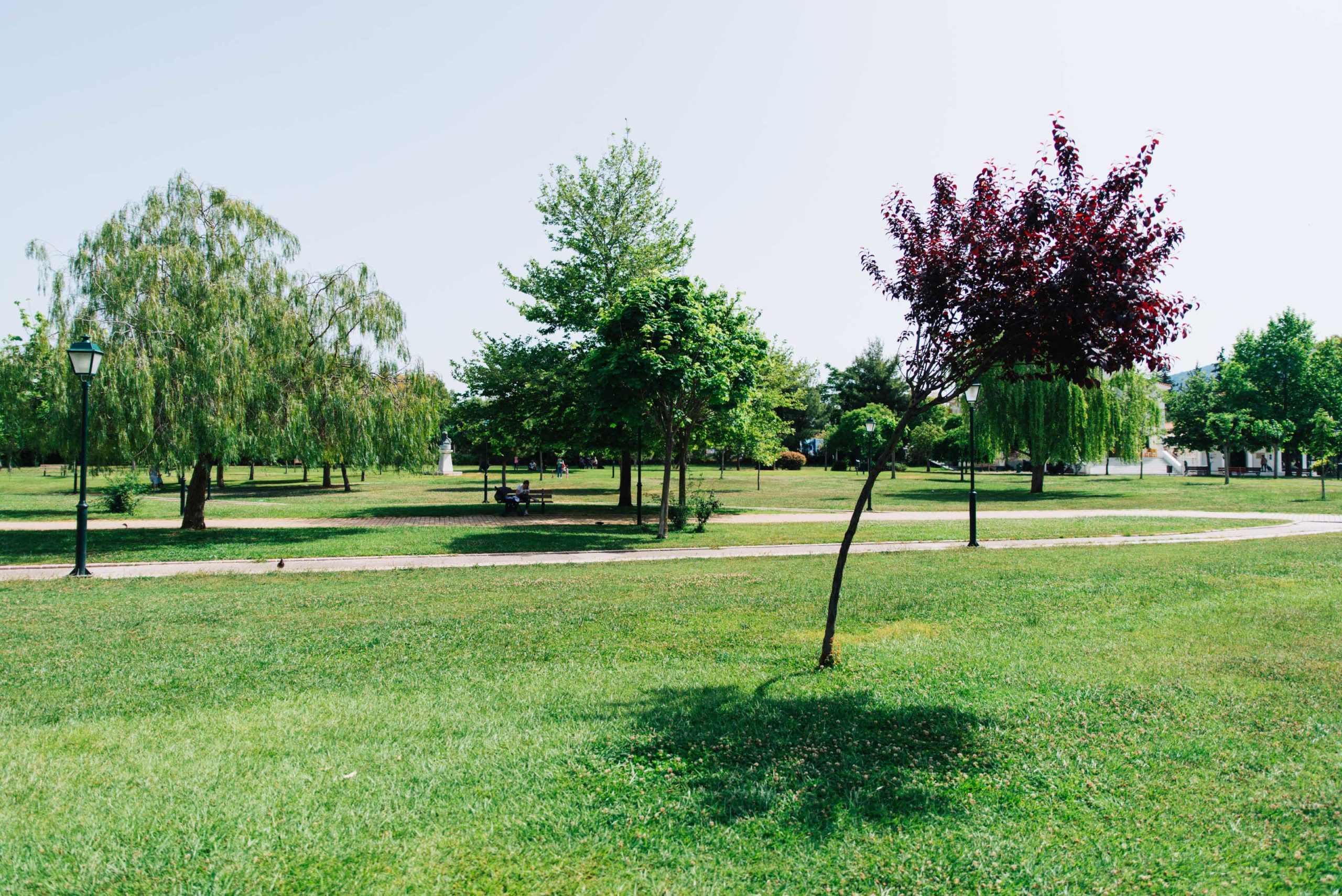 The area has a rich vegetation of eucalyptus, plane trees, bushes and flowers which visitors can enjoy walking along the paths. The lawn that covers most of the surface creates ideal conditions to sit and enjoy the sky, a book or even a snack. There is an organized playground with wooden structures, offering a three-dimensional relief space and suggesting a new way of playing.
There are many sports facilities with a tennis court, a football field, an indoor gym and an open basketball court, which will satisfy almost all sports fans. It is worth noting the small river that exists in the area, which offersa differentfeelingto the city.